A brilliantly challenging version of the classic game....
In STANDARD mode enjoy the classic simplicity of this game and battle your opponent to be the first to line up four of your counters in a row (diagonal, vertical or horizontal).
Want to up the anti?
In DROP ROW mode prepare for a twist!...Whenever the bottom row of the game board is filled....the line drops from play. Thus making the game much more competitive as you scupper your opponent's attempts to win the game by eliminating their counters.
Activate the custom move timer then race against the clock to make your move before time runs out. Take too long and the iPhone/iPod touch makes a random move for you!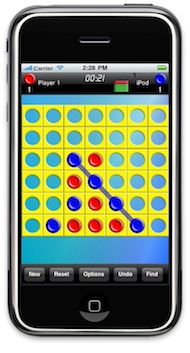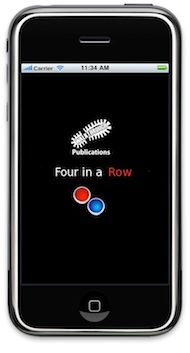 Features
■ Choose between STANDARD and DROP ROW game play
■ One player mode: 7 difficulty levels versus iPhone/iPod Touch
■ Two player mode: Play your friend on the same device
■ Optional move timer - custom set the timer, take too long and your iPhone/iPod Touch makes a random move for you.